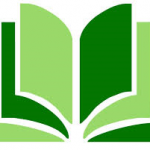 Giới thiệu sách mới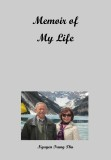 Tác giả NGUYỄN TRUNG THU
Làng Vinh Quang,quận Gio Linh,tỉnh Quảng Trị.
Hiện sinh sống tại Mississauga, Ontario, Canada
*
MEMOIR OF MY LIFE  
Preface
My children have often told me that my life has been interesting and that they would like  me to put it on paper so they could read and teach their own children about their roots. I promised to do so, but due to the scale of the undertaking, and my limited command of written English, I have been hesitant to start. Now that I am retired, time is no longer a constraint, and the older I grow, the more I feel compelled to leave something to the future generations of my family and to other relatives and friends, and to satisfy my children's genuine interest in my story.
I am writting this memoir not only because I want my descendants to know about my life, but also because I want them to know about the lives and characters of my parents, who did not have much of a chance to communicate with them. I am also proud of my maternal and paternal ancestors and wish to preserve their memory. Finally I want to tell my parents – although both of them have already passed away – how deeply I appreciate what they did to bring me up.
When I first began writing, I was unsure of where to start. However, I soon realized that life does not simply progress in a straight line, because the present often merges with the past to create a certain reality or event. I feel most comfortable telling my story in the order of my work history because my career allowed me to see the world and interact with people, including relatives. (We usually spent most of our lives working, anyway). This memoir therefore covers events from my childhood and working time in Vietnam, and then narrates other experiences I had in many countries, such as Saudi Arabia, Colombia, Bolivia, Burkina Faso, South Korea, Canada, etc. where I have worked since the day I left my homeland Vietnam and settled in Canada.
I try not to address political issues in this memoir. However, when I was growing up, every Vietnamese person was influenced by national and international political policies and doctrines. Therefore, sometimes politics are reflected in my personal views or life experiences. I do not put myself forward as a witness of Vietnamese history, but I believe some of the anecdotes presented in this book may help the younger generation or at least my descendants understand some aspects of the struggles that occurred during my lifetime, most notably the fight against French colonization and the ideological war between the Communist and non-Communist Vietnamese.
A person cannot write about his life without mentioning the relatives and other people who surrounded him. For the sake of brevity, I will discuss only those people whom I remember most vividly and who have affected me to some extent. They are presented based on when I got to know them, not according to their role in my family. I have omitted the names of some closed relatives and friends, not because I do not value them, but to avoid misunderstanding or sensibility. I have also decided not to include many details pertaining to my direct relatives since I would need another book to describe them, and since I might be biased in my judgements.
Spiritually, I consider this memoir one of my many projects, because for me, life is an accumulation of things to be completed. As said by the French author Bernardin de Saint-Pierre:"La vie de l'homme avec tous ses projets, s'élève comme une petite tour, dont la mort est lecouronnement" ("The life of a man, with all its projects, is like a tower which rises in the air, whichhas death for its summit"); I will still have further projects as long as I live.
Nguyễn Trung Thu
Mississauga, Ontario, Canada
December 2014
Watch  more :  NGUYENTRUNGTHU PHOTOS
MEMOIR OF MY LIFE  
TABLE OF CONTENTS
Preface
Part I: Origins, Country Living and Studenthood
Section 1: My Parents and My Birth
1.1 My Father
1.2 My Mother
1.3 My Birth
Section 2: My Childhood in Country
2.1 An Cư Village and My Maternal Relatives
My Grandfather
My Grandmother
Uncle Vọng and Uncle Phủ Aunt Hoan and Uncle Dzu Aunt Hai and Her family
2.2 Vinh Quang and My Paternal Relatives
The Vietnamese Village and the Concept of Self-Sufficiency
My Illness My Grandma Uncle Truồng
Aunt Em and Uncle Thiên
Cousin Phiên
2.3 Teacher Kính and His Moveable School
Section 3: A City Education
3.1 My Short Stay in Đông Hà for Elementary School
3.2 Living in Huế City
Trần Cao Vân Elementary School
Hàm Nghi High School My Sister Ngọc Diệp Uncle Đồng
Uncle Xân
Uncle Huy
3.3 Living in Quảng Trị
3.3.1 Attending Nguyễn Hoàng High School
3.3.2 Building up My General Knowledge
3.3.3 My Friends in High School
Hồ doãn Uyên
Lê thọ Giáo
Đỗ tư Nhơn
Lê thị Diệu Minh
Section 4: Living in Saigon as an Adult
4.1 Student Life
4.2 My Studies at the Technical Center of Phú Thọ
4.3 My Friends at the TCPT
Phan văn Luân
Phạm long Thượng
4.4 Meeting a Girl at the Diệu Quang Orphenage
Part II: Working in Vietnam Section 5: The Quảng Ngãi Sugar Plant Section 6: The Vietnam Power Company
Getting Married and Raising a Family
My In-Laws, the Lys
6.1 Regional Power Exploitation – East
6.2 The Utility Centre of Định Tường
Section 7: My Determination to Leave Vietnam
7.1 Journey from Vietnam to Subic Bay
7.2 Journey from Subic Bay to Guam
7.3 Landing on Guam and Process of Immigration to Canada
Part III: My Immigration and Work in Canada
Section 8: Sept-Iles and Port Cartier, Quebec
8.1 Acclimation and Job Search
8.2 Dravo Construction Ltd.
8.3 OEQ Membership and Professional License
8.4 Family Growth and Concern about Long-Term Job Security
8.5 Discoveries and New Friends
8.6 Concern about Relatives Living in or Having Left Vietnam
8.7 Moving to Montreal in the Winter
Section 9: Montreal, Quebec
9.1 SNC Group Inc.
9.2 Living and Adapting to Montreal
Section 10: Saudi Arabia
10.1 Trip to Qaseem and Al Nour Site
10.2 The Challenge of the Qaseem Electrification Project
10.3 Particulars of Saudi Arabia
10.4 International Travels
Section 11: Moving to Mississauga, Ontario
11.1 Adaptating to Our New Environment
11.2 Colombia
The Cerrejon Coal Exportation Project
The Colombian Way of Life
Section 12: Burkina Faso
12.1 The Kompienga Hydroelectric Project
12.2 The Vietnamese Association in Ouagadougou
12.3 My Trip to the Dam Site
12.4 Working with the French in Africa
12.5 Getting to Know Africa
Section 13: Chicoutimi, Quebec
13.1 The Laterriere Aluminum Smelter Project
13.2 Exploring Saguenay
13.3 Family Concerns
Section 14: Monenco Agra Inc.
14.1 Overseas Power Services
14.2 The Valerie Falls Hydroelectric Project
Section 15: Bolivia
15.1 The Zongo Valley Hydroelectric Project
15.2 My Trip to the Town Site
15.3 Getting to Know Bolivia
15.4 Leaving the Project
Section 16: South Korea
16.1 The Wolsong Nuclear Power Project
16.2 My Trip to the Town Site
16.3 Getting to Know South Korea
Section 17: Pool of Monenco Agra Inc., AECL, Canatom Inc. and SNC Lavalin Group Inc.
17.1 The Merck Power Expansion Project
17.2 The Pickering A Return to Service Project
17.3 The Pickering B Environment Qualification Project
17.4 The Darlington Used Fuel Dry Storage Project
17.5 The PBMR Design Scoping Mission in South Africa
Part IV: Family Life and Community Participation
Section 18: Family Life and Community Participation
18.1 Efforts towards Our Children's Education
18.2 Family Life
18.3 Contact with Relatives
18.4 Community Activities
18.5 Contact with Friends from the VPC Section 19: Conclusion
Part V: Pre-retirement and Retirement (To be developed)
Appendix
1. Curriculum Vitae Nguyen Trung Thu
2. Documents of Qualification
3. Award of Recognition
4. Memorable Photos (**)
4.1 Living in Vietnam before 1975
4.2 Living in Quebec, Canada
4.3 Overseas Living
4.4 Visiting Relatives and Friends
4.5 Visits of Relatives and Friends
4.6 Meeting with Former VPC Colleagues
4.7 With Nguyen Hoang HS Friends
& Quang Tri Origin Compatriots
……With Thanh Quan Group
4.8 Gathering with SVNCP Friends
4.9 Family Photos through Time
4.10 Some Nice Places and Our Sky
4.11 Preferred Landscape Photos